DEAR MAX – The Postman Never Returns
The interview with Nifemi Ogunlola, writer, editor and director of Dear Max and Naked by 'Chukwu Martin.
Shot in Agungi, Lekki area of Lagos Nigeria, the film sets up in 1995 following a postman's letter to Nifemi's protagonist, Helen played by Uzoamaka Onuoha – whose talent Nifemi thinks is "breathtaking…when I saw her monologue, I immediately saw Helen in her. I knew I had to make the film as soon as possible".  With a sweeping cinematography by Naty Graph and an impressive direction from Director Nifemi Ogunlola, Dear Max tells the story of Helen and her long gone lover, Max (Timi Agbaje) as she struggles to deal with his sudden silence. The postman doesn't deliver anymore letter from Max. Helen is a woman betrayed. 
Unlike her previous film Naked, Dear Max is a tragedy that starts with a love letter dove-tailing into a short-lived conflict between Helen – herself and the society. While Naked (2020) deals extensively with the insecurities of its characters through decent writing and its relevant theme, Dear Max reads like a poem, narrated quite beautifully with a controversial end. Here, I dialogue with Writer, Editor and Director Nifemi Ogunlola on her work.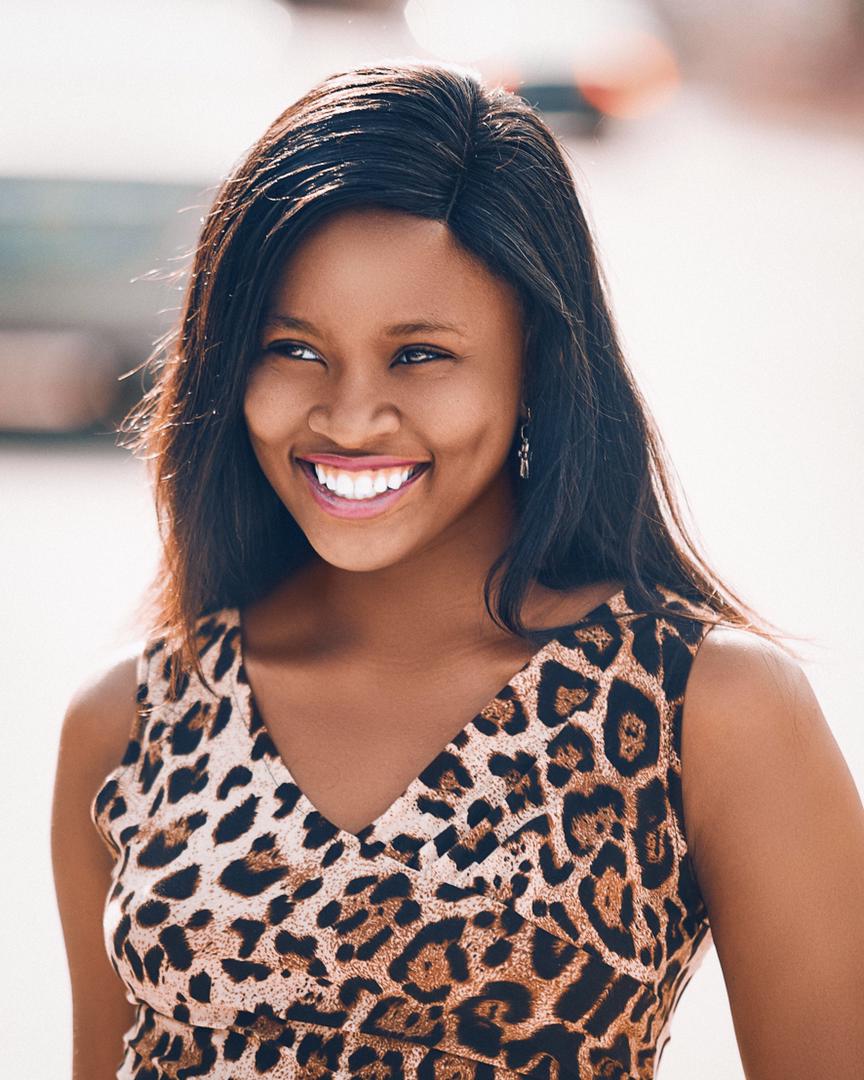 NIFEMI: I actually studied Zoology in University. But I have always loved to see movies. Growing up, I used to organize drama in church. I never thought I'd actually really go into movies because for some time in school I didn't really know what I wanted to do, but I knew I wasn't interested in pursuing Zoology. In 2019, during my NYSC, I started working with a media brand. A good friend/colleague encouraged me to start directing, that I had prospects in it. So I looked more into it. And I started. I started with directing skits for some time, then I developed to short films. I did a few short films I wasn't so proud to publish. Lol. But it pushed me to learn better.
I was working in the media brand as a content creator/writer. Then I made Antisocial. A project I had thought of overnight. I got an actor. Shot and edited it that same day – alone. It was a one-cast film. It geared me to do more because it got really good reviews. Then I made Naked, 2020, a short film about self-acceptance. I wrote and directed it with the help of a good team. It got even greater reviews. And that affirmed that I was made to do this. I would go on to make a documentary as a sequel to Naked titled – NAKED STORIES, featuring Alopecians, tallest man in Africa and so on.
Interesting. Would you say being in the church drama unit had an impact in the choice of stories you tell or have chosen to tell?
NIFEMI: Yeah! I believe so. Because no matter what I make now, I want it to have substance, something people can think on, even if it's comedy.
Why do you make film and how have you been able to handle making them?
NIFEMI: At first, making films was mostly because I enjoyed it. And I enjoyed seeing the outcome of what I made. But now, it's like a window to what I'm supposed to say. I'm not really a talker. So I put my emotions in it. And it's also a big hustle for me now.
So you dey cash out with film like this. Show me way o.
NIFEMI: Lol. No cash out yet ooo. I'm very open to sponsors                                    
I think your background in church drama still lives in the way you pattern your conversations and the true to life stories you choose to tell. It feels like a religion of stories, motivating and inspiring  But instead of the ham methods that come with church dramas you take it up a notch. Especially with the short film Naked. I find it interesting, the conflict – the shocking reveals. You say it is based on a true story. Can you talk more about Naked and your reason for telling it?
NIFEMI: Hmmm… At first, Naked was a very basic story from just my own point of view. My story. I went on a date I have been anticipating, and I meet the guy limping. Heartbreaking for me but then I knew it was basic. I shared it with a friend and he said the same. So we brainstormed and he told me the girl should have a problem. It was supposed to be epilepsy I think, but I wanted something Nigerians weren't so familiar with and educate them through it. So I saw a picture of a bald friend, hers was by choice, but I was convinced there were some ladies that theirs wasn't by choice. I went online and I researched and I saw the condition was called Alopecia, I read the story of a particular lady and I was inspired by it. So I merged my story and a bit of hers and it became – Naked. For the sequel, I messaged her and another Alopecia and we made it a documentary.
Research is often neglected by many filmmakers in Nollywood. It is an important step to achieving realness, won't you agree?
NIFEMI: Research is very good. It's often underestimated. Before the research, I didn't really know how to script the story because I didn't even know what to write. But that research made the story more real, like you said, gave it more depth too.
How do you approach casting? What inspires your character choices and the world you build around them – from production design to camera choices.
NIFEMI: Casting! It takes me a lot of time to do this. But it's dicey. To gain commercial success for your work, there are some actors you have to put in your film that will make it sell, so I'm often in that crossroad of putting a familiar face or a great actor that will fit my script. It's now more expensive getting both, especially as an indie filmmaker. So I try to strike the balance. Mostly I go for a great actor, who would fit my script but on a considerable budget. Honestly, there a lot of untapped actors who are very good.
Production design to camera choices you say? Lol. I don't have the liberty of those things. I do most of the work with the help of some very close-knitted people/friends I brainstorm with. I don't have enough resources to have a lot of options yet. I also just make do with the best camera I can lay my hands on or pay for.
Sure. They are still your ultimate choice as director.
NIFEMI: Yes. Right now.
Your recent work, Dear Max. What did it take to make this? It seemed different from the conversational styled short film – Naked. Why did you make this film?
NIFEMI: Dear Max has been an idea I formed since 2019. But I didn't want to shoot because I was scared it won't come out the way I envisaged. Dear Max looked unreal to me. 'Cause what are the odds of a lover killing herself and her newborn child because of a man that left her? Until I read on a popular newspaper about a lady who did something very similar. That was what encouraged me to produce it. I knew I wasn't crazy when I wrote it. I also needed to make it 'cause I wanted it to mirror the kind of overthinking and conclusions people make in relationships and how it has a greater effect on other people who has to suffer for their doings. Those were the two reasons. The family/in-law thing preventing the happiness of their relatives was just by the way.
The matter of the dependent woman is brought to play here. Your character kills herself and her the baby. A commentary that could be antimoral. Why did she make that choice?
NIFEMI: I tried to mirror some form of depression. I believe she has had to suppress many things that have happened in between the lines that people didn't even see. And she thought the only person who could have cared wasn't even there for her. So she decided to take it all out and make a statement with it.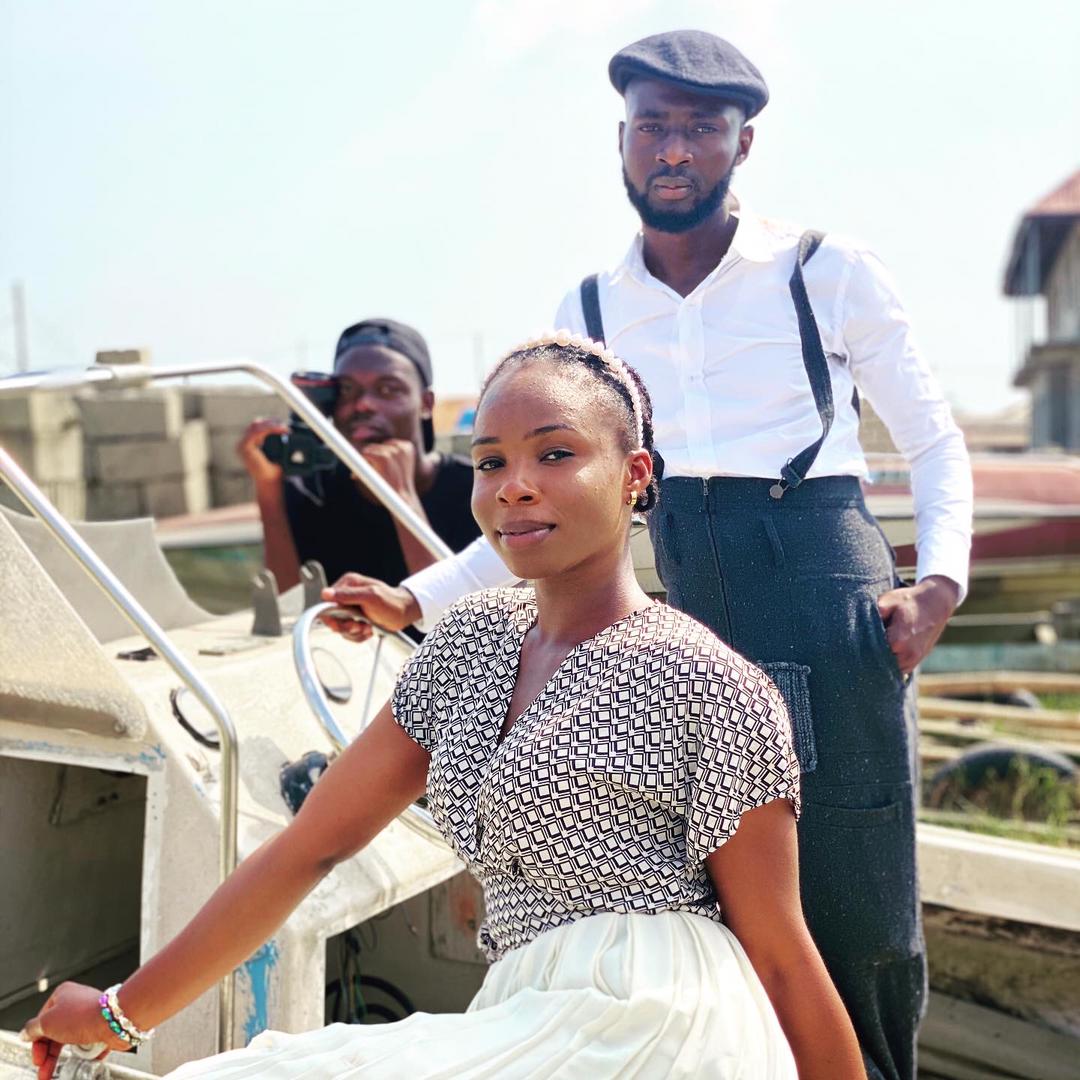 As much as you have tried to humanize this character so that we sympathize with her, do you think the choice of filicide and suicide is apt considering today's society where options like this might be considered by some as aiding the crime? 
NIFEMI: Of course the society would think it is immoral, but the society is unconcerned about your own morality rather than theirs. But that doesn't negate the fact that these things happen and I shouldn't try to sugarcoat it because I want to conform to them. And to think of it, my character's action was as a result of the ills put on her by the same society.
She succumbed to society's whip and this can happen. So you blame the society? This film is then a lesson to society?
NIFEMI: I wouldn't want to dictate who is to blame. I like to give freedom to the way my audience feels or thinks.
I commend the ambitious vision to make it a period film. What would you have done different with the film?
NIFEMI: Thank you. Honestly, to just have bigger resources to work with. I would have loved to show an aerial view of the location, but I couldn't because I had to avoid a lot of places because we couldn't afford going to an old place to film. Also show more props to add more aesthetics to showcase that period of time.
I think these things didn't take away from the film. The intent of the story is sufficient. I see that Timi Agbaje is a frequent collaborator as producer in your projects. How is the vision mutually balanced?
NIFEMI: He's a visionary and we have a common goal. Makes it easy. Make groundbreaking and award-winning projects both home and abroad. Transform the Nigerian entertainment industry to make sure people that are starting from scratch don't suffer like we did and make good money while doing all of this.
"Suffer like we did" Is this a challenge for young filmmaker?
NIFEMI: Yes. Not enough people to put you through. You have to learn everything yourself and find your way to the top.
Learning the hard way seems to be the mantra when it could be made easily accessible or available. The older generation seems to like that. "sweat, bite the dust like we did".
NIFEMI: And life isn't that hard. There's space for everyone at the top as long as put in the work.