Nollywood Stories: Lights, Camera…Orgy
By David Osairemen
Nollywood players categorize their experiences in the industry on an erratic spectrum, swinging from refreshingly good to awfully bad. For this Set Design Intern, It couldn't get any worse. His youth and eagerness to learn the ropes exposed to him what he coldly tagged a "warm welcome" to Nollywood.
When did you get your first shot at Nollywood?
It was back in 2018. I had just completed my Youth service in an Eastern state. I chose to stay back a while and plan out my next course of action. There, I met a girl…
Hmm,  a girl. There's always a girl, innit?
Not that kind of girl. A  lady, better put. She's way older than I am. A very good friend. More like a big sister to me.
See this guy sha, you don 'sister zone' the babe.
No o. Funny enough, people actually believed we were dating.
You see? You dull the package… Just kidding, please go on
Yea, so she was there, through it all. Lending advices here, lending money there. Yet, I struggled to find my feet. Then I decided to leave the East back to Lagos. The week I scheduled leaving, a miracle happened. I never knew this lady had connections with some big guns in  Nollywood who were coming into town for a film. She asked if I was interested to work with them…
Anything to keep baby boy in the East
I tell you my brother… I jumped on the offer sharp sharp. She was able to slot me in as an intern with the set design team. I didn't mind. Being a self-taught graphics designer and a Nollywood fan, I was eager for the experience. The crew arrived town three days later. My team consisted a group of four guys: the art director, assistant art director and two artisans. I had introduced myself to the art director over the phone, so, when we met, we all got acquainted and they were happy to have me on board.
How was the first day of shoot like?
Intense. Very intense.   Asides being just a few feet away from some of the prettiest Nollywood stars, I was floored by the whole filmmaking process. The rigour. The drive. The intensity. I felt like a fish out of water, misplaced, confused… I was working with strong professionals. I did a lot of staring and made a lot of mistakes.
You don't say
Honestly. But my team leads were kind enough to pass on my mistakes. They were full of encouraging words. Given the demands of the job, their gesture was surprising yet commendable.
Hmmm, day one was for hard, rough lessons.
Rough lessons that got rougher that night.
Share the gist!
Haha. He say na gist. Let me back up a bit here. The day the crew arrived, we were short on accommodation spaces. Some issues with the logistics and production team, I guess.  The art director was entitled to a room, the assistant too. I was made to put up with the two artisans. Again, I did not mind…
Your mind was set on the experience.
Exactly. So, back to present. After a stretching first day, my roommates and I settled in for the night, freshly bathed, catching up details we missed at first introduction. They discussed their portfolio of work done so far. As artisans, these guys had worked for big indie and studio projects so there was a bit of bragging in the mix…
Showboating, showoff…
Exactly, you sabi this thing. Despite that, I was dazzled. Nollywood became more enticing. I wanted to be part of it badly. Then, in a heartbeat, our conversation flipped to "How far bro, anywhere wey correct babes dey for here"?
Ghen ghen!
Na real ghen ghen. As I stammered my response, the guys already threw clothes on their bodies, ready for some sort of outing and they needed me as a guide.
Guide to where exactly?
Anywhere where the fun was: booze, women, smokes. Anything to lift  their spirits from their tired bodies. I stalled in my response to them because I never visited those places. I wasn't sure which would suit their needs. They mocked me sha.
Mocked?
Yes, for not knowing the fun zones in town having spent some time there. They opted to find the places themselves. Two hours later, they returned. Each with a girl.
To the room?
Yes, same room we shared.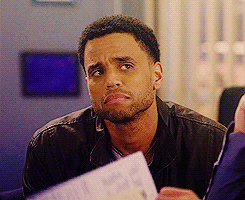 This is going somewhere…
The girls were modestly dressed. I assumed they were not commercial sex workers. While I battled with the idea, one of the guys winked at me to step out.  I quickly excused myself. Hours later, I returned, thinking the girls had gone, only to find all four of them snuggled in bed, whispering and chuckling.
…Interesting
They were too distracted to notice me. And I was too tired and wanted to sleep badly. With no other option, I just tucked in the only couch in the room… As I slept, I started to hear soft moans. I thought it was dream until I opened my eyes, craned my head to the bed and saw the sheets moving vigorously, in all directions.
Omo x 100000000. A foursome, "fivesome" or what??
I couldn't look further to know what was happening exactly, but I was sure it was sex. Rough sex.
(Giving the Jide Kosoko- esque whistle) How did you sleep?
My brother, I managed to close my eyes and sleep. The moans served as a very strange lullaby for me.
Wahala for who no get lullaby o
Hahaha. Serious wahala.
That was quite an experience though
We haven't even reached the interesting part yet.
Oh! There's more?
The next day, during our lunch break on set, I asked the guys the hard questions. How they pulled it off? What they told the girls and all that jazz. The guys did well to confirm that the girls were not sex workers. Just random girls they met at a  club. They introduced themselves as part of the big film crew that were in town for a film. Obviously, the girls believed they were key production members.
Wow!
Yea. That was the keycard to their pants, sadly. During our conversation that day, I even discovered that these guys were married with kids.
Really?
They had a made it a habit of having their promiscuous fun, in as many projects, with the same trick.
Hmmmm
After that day, it continued for many nights. I had to endure through it. Some nights they camped out out with their preys. Other nights they brought them to the hotel.
Did you try talking with your team lead? The producer, anybody? To arrange for another sleeping space at least?
I considered it unwise to bypass protocol and speak to the producer or anyone else. Tuth is, the art director and assistant art director had their rooms occupied too.
Oh wow.
My roommates told me. They all stepped out together that night on the hunt for girls to warm their beds. About two days to the wrap day, the art director made a shocking revelation. He bragged to have had a different girl in his room every night since the first day they arrived town.
Interesting. Did this affect you anyway? Did it tweak your perception of the industry?
Truthfully, after the many days I endured these things, I believed every sex-for-role story I ever heard about Nollywood.
Wasn't that too hasty of you?
In that moment, to be honest, it wasn't. To a passive observer, the stories could be fallacious. But there I was, a newbie, in the thick of things, seeing artisans hitch girls for fun. It was hard to disbelief those other stories particularly when it involved a top production personnel. Maybe a producer or director.
I get your point.
The last day of shoot was the craziest and wildest.
There's more?
Hahaha. I had quite a warm welcome to Nollywood.
I see what you did there.
On the last day (The shoot lasted for 20 days) we had what they called a wrap party. It was crazy! Girls everywhere. I bumped in on many lip-locked, breast-fondling moments. It was like an orgy festival.
(The interviewer lets out a dart of a fart while laughing hard) Sorry about that.
It's fine.
An orgy what??
An orgy festival. For the lack of a better expression.
But don't you think these other guys were just having fun? And not all cajoled hapless girls for sex with cheap lies?
Of course. I mean, put yourself in my shoes. I had seen too many sex (for the wrong reasons) in the preceding weeks to think clearly.
True though. Did this make you change your mind about Nollywood, career-wise?
It didn't. 2 years down the line, I've worked on several projects in Nollywood as a graphics designer and props guy. The few bad eggs are not enough to discredit the excitement Nollywood serves Nigerians. I just wish people would do better. And I wish I had a less eventful first-time experience.
Valid points. Very valid points. I'm happy you're still grinding in the industry. Well done.
Thank you.
Pleasure speaking with you… What happened with that sister though?
Which sister again?
The one who got you the gig.
Oh, she's married now. With a second kid on the way.
But you agree say you dull the package sha.
(Laughs shyly)